Challenge _by Firms
Renewable Energy Communities to enhance small villages _By C2R Energy Consulting
02/08/2022 - 15/07/2023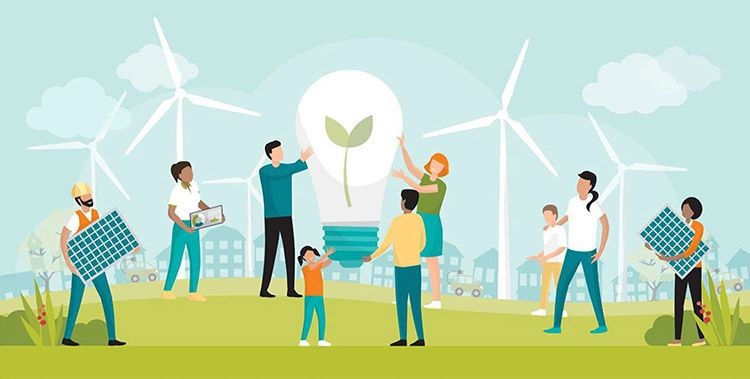 Call for Ideas
Nowadays, due to the geopolitical conflict in North-East Europe, fossil fuel supplies have suffered from high economic inflation and serious delays in deliveries. Facing the challenges of the National Recovery and Resilience Plan (PNRR), this situation is fostering the energy transition by leading cities to experiment with new types of social collaboration. C2R Energy Consulting, an innovative SME that provides technical-scientific, engineering and energy consulting services, wants to promote a Renewable Energy Community that allows self support of the city from an energetic point of view. The energy will be product by renewable sources also considering the potential of the surrounding environment. This new socio-economic model based on the concept of sharing and creating eco-sustainable processes will be developed using as a case of study a small community, no more than 5.000 inhabitants.
Challenge
The aim of the challenge is to develop technical-economic feasible projects for the construction of a Renewable Energy Community (REC) and the activation of urban regeneration through a new socio-economic model based on the sharing and co-creation of eco-sustainable processes.
The focus of the project is to understand how to achieve an energy system based on self-sufficiency by facing the challenge from different points of view (energy/environmental, economic/financial, social, legal/administrative and territorial) and by applying specific software and models.
Students will face multidisciplinary issues and debate on:
How to find a Renewable Energy Community (REC) model based on high social involvement?
How to implement a sustainable and smart urban regeneration plan?
What kind of collective production installation and monitoring system could be applied to these contexts?
What are the elements that condition the economic sustainability of a REC and how to guarantee its economic and financial convenience?
Course syllabus:
https://didattica.polito.it/pls/portal30/gap.pkg_guide.viewGap?p_cod_ins=01GCKPQ&p_a_acc=2023&p_header=S&p_lang=&multi=N
Challenge@PoliTo are worth 8 curricular or extracurricular credits.
Check your degree programme to verify it.
Overcoming the Challenge allows the release of the Open Badge.
Places are limited. For any questions, write to clik@polito.it
I nostri partner
{"slide_to_show":"6","slide_to_scroll":"1","autoplay":"true","autoplay_speed":"3000","speed":"300","arrows":"false","dots":"false","rtl":"false"}
Gallery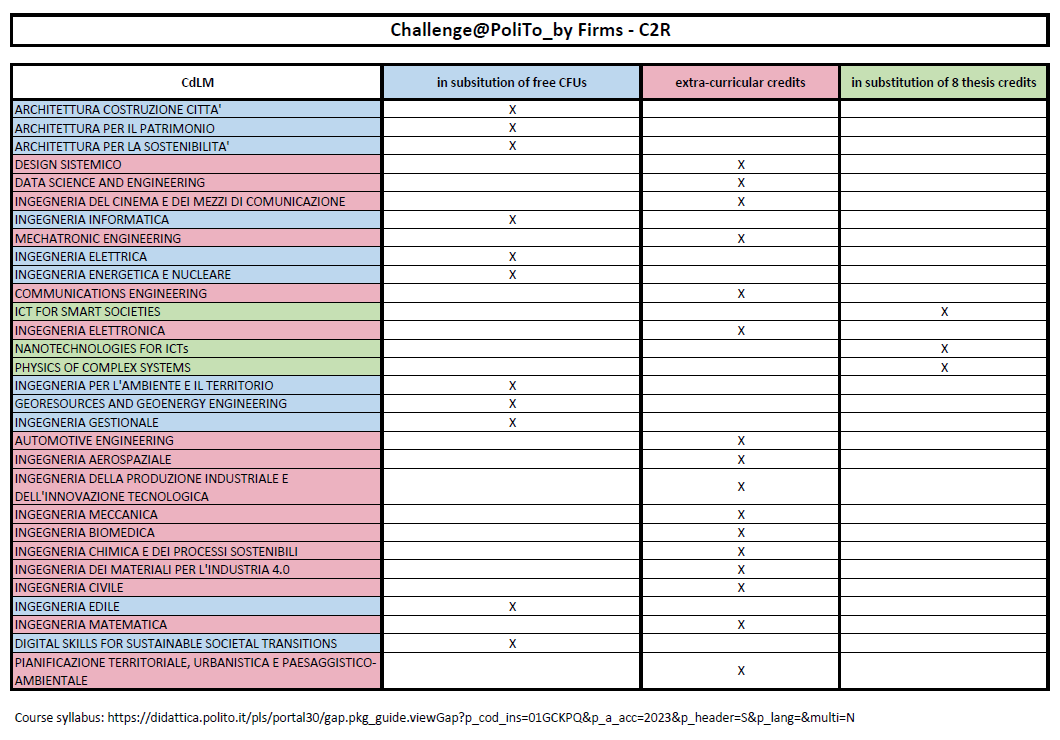 {"autoplay":"true","autoplay_speed":"3000","speed":"300","arrows":"true","dots":"false","rtl":"false"}